John Gibbon: "He is one of the bravest of men..."
Most recently, we did an episode about the Iron Brigade with author of "Black Iron Mercy", a histoical novel about the Iron Brigade, Eric Schlehlein. You can find the episode here. We talked about all things Iron Brigade in that episode, and of course that meant we discussed the guy that was with them when they earned their name at the Battle of South Mountain AND is the reason for their uniform (well, minus the Hardee hat - that was there earlier) - General John Gibbon.
Check this bad ass looking guy out...
We were able to talk a little of Gibbon's life in our episode about the Iron Brigade BUT of course we can't spend the whole episode about him, so that's what we decided to write a blog post about him in case y'all want to know a little bit more about this guy...
John Gibbon was born on April 20, 1827 in Philadelphia, PA. When he was ten years old, Gibbon and his family moved to the Charleston, North Carolina. His father had accepted a position of Chief Assayer (basically, analyzing the quantity of gold, silver, etc. in a coin) at the U.S. Mint.
In 1842 at the age of 15, John was appointed to the US Military Academy at West Point. He had discipline problems (i.e. rebel, badass, etc) and ended up having to repeat his ENTIRE first year...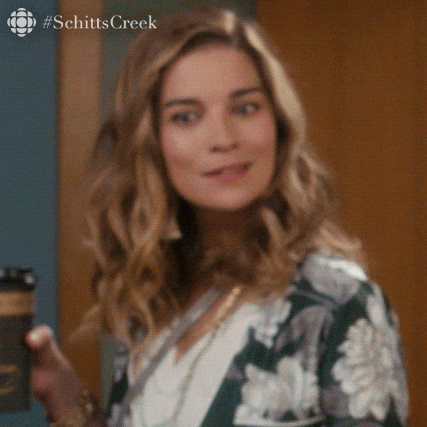 Clearly, mistakes were made but lessons were learned. Subsequently, his entire military career was defined by rigid discipline, something which the men of the Iron Brigade became VERY familiar with. He graduated in the middle of his class in 1847. Two of his classmates were Ambrose Burnside and Ambrose Powell Hill.
After graduation, John was made Brevet 2nd Lieutenant in the 3rd US Artillery.He was in Mexico during the Mexican-American war, but saw no action there. He was also in Florida and in Texas.
In 1854, he returned to West Point where he taught artillery tactics. This proved to be quite a fit for him and must have been something he enjoyed, because he ended up writing an ENTIRE book about it called the Artillerist's Manual. It was published in 1859, and was adopted by the War Department very quickly. It ended up being used by both the Union and the Confederate Armies during the Civil War.
Life seemed to be rolling along smoothly for John when the Civil War broke out in 1861. His father, who still lived in the south, was a slave owner. John's three brothers and his cousin, J. Johnston Pettigrew, all fought for the Confederacy.
General J. Johnston Pettigrew, cousin of John Gibbon.
John, who was stationed in Utah at the time, decided to remain loyal to the Union. He took the oath to the United States and reported to Washington. Here he was made Chief of Artillery for Major General Irwin McDowell.
General Irvin McDowell. Got ass kicked at First Bull Run.
In 1862, Gibbon was promoted to Brigadier General of Volunteers and placed in charge of King's Wisconsin Brigade, made of men from Wisconsin (duh) & Indiana. He proved to be quite good at handling the volunteers, and, unlike other officers, he did not have a negative opinion of them. Not only was he big into constant drilling to train the soldiers, he used a rigid discipline system to turn them into being some of the most bad-ass, ferocious fighters in the Army of the Potomac. Gibbon believed the best way to promote such rigid discipline was using a system of awards (gold star, anyone?!) to recognize good behaviour and, for not-so-good behaviour, he used penalties that were meant to hurt their pride.
A few examples…
Fence stealing was popular (cause why not steal a fence when you're a volunteer soldier, right?) amongst his brigade. Fence pieces would be used for shelter or fires.
This extra curricular activity dwindled after Gibbon came on the scene. Fence stealing ain't so much fun when you have to rebuild said fence.
On a positive note, however, the Gibbon discovered that giving the well-behaved soldiers 24 hour passes was a thing of miracles for promoting good behaviour. Y'all, this 24 hour pass was their version of a gold star. Leave camp, go have fun! I'd be good to if it meant I got to leave camp for 24 hours and go hang with the locals. *cough* Bang Barn *cough*
Gibbon also changed the uniform of the soldiers. The most notable of these changes was the hat. He replaced the traditional Kepi with the black felt Hardee hat. Soon after this, they became known as the Black Hat Brigade.
They fought at Second Manasses at Brawner's Farm. This was one of the most intense fire fights of the entire Civil War. One of his solider's remarked of Gibbon after the battle:
How completely that little battle removed all dislike from the strict disciplinarian, and how great became the admiration and love for him, only those who have witnessed similar changes can appreciate…
Gibbon was at South Mountain at fight at Turner's Gap. It was here that either General Joseph Hooker or General McClellan christened Gibbon's brigade as the "Iron Brigade". The men had "fought like iron".
At Antietam, the Iron Brigade had heavy losses. It was here that Gibbon manned an artillery piece during the very bloody fighting in the Cornfield.
In late 1862, John was promoted to the 2nd Division, I Corps. This meant he would be separated from his "Iron Brigade", something which he wasn't very happy about...
My feeling was one of regret at the idea of being separated from my gallant brigade.
It is said that General John Reynolds picked up on this and said he could offer it to someone else. Gibbon, despite feeling quite attached to his brigade, did accept the new position he had been offered. One officer of the Iron Brigade described Gibbon as "a most excellent officer…beloved and respected by his whole command".
His love of this brigade and its men evidently stuck with the Gibbs throughout his life. His answer to an invitation to all soldiers honorably discharged from Wisconsin shows how he felt towards them:
I was not a Wisconsin soldier, and have not been honorably discharged, but at the judgement day I want to be with Wisconsin soldiers.
So, on it was to his new command, and the first battle he led them at was Fredericksburg. It was here Gibbon ended up receiving a wound near his wrist after a shell exploded close by. This put him out of duty for several months.
He was back in time for Gettysburg. It was here he commanded the 2nd Division of General Winfield Scott Hancock's II Corps.
On July 3rd at Gettysburg, Gibbon was at Cemetery Ridge. His major role in the battle was the repulse of Pettigrew-Pickett-Trimble Charge. In a council of war meeting (sounds like Game of Thrones shit happening here…) the night before, General Meade had pulled Gibbon aside and predicted that if Lee were to attack, it would be right where Gibbon would be. Eerily enough, Meade was right. Gibbon's division did bear the brunt of the fighting, as predicted by Meade. Both Gibbon and Hancock ended up getting wounded here.
With being wounded, Gibbon was out of action and he ended up being sent to Cleveland, Ohio where he worked in a draft depot. We are both thinking Gibbon might have had the same reaction we would about Ohio...
When Gibbon was still recovering from his wounds, he was able to attend the dedication of the National Cemetery at Gettysburg on November 19, 1863. He would have been witness to Lincoln delivering the Gettysburg Address.
Once he'd recovered from his wounds, Gibbon was back in action again. He dove right back in for the Overland Campaign and fought at Wilderness, Spotsylvania, Cold Harbor, and Petersburg. On June 7th, 1864, he was promoted to Major General for his service in the Overland Campaign.
On August 25, 1864, he and his men fought in the Second Battle of Reams Station. He felt his Division had fought poorly and this very much disheartened. At this time, he also began to quarrel with his superior, General Hancock. I'm guessing Hancock was probably not a good man to cross. Although promoted briefly to command the XVIII Corps, Gibbon ended up going on sick leave.
In January 1865 he came back and was given command of the XXIV Corps in the newly created Army of the James. A member of the Iron Brigade had this say about Gibbon receiving this command:
His honors are fairly won. He is one of the bravest men. He was with us on every battlefield
On April 2, 1865, Gibbon was involved in the Third Battle of Petersburg. This battle was also known as the Fall of Petersburg, so I think we all know how that turned out for the Confederates. It was during this battle that the Gibbon captured Fort Gregg, part of the Confederate defences.
During the Appomattox Campaign, Gibbon blocked the Confederate escape route during the battle of Appomattox Courthouse. At the conclusion of the Appomattox Campaign, Gibbon served as the Surrender Commissioner.
After the Civil War, Gibbon was demoted to being a Colonel in the regular army and spent much time on the frontier. He was mainly engaged in the Indian Wars. It was Gibbon who came upon the remains of Custer and his men after the Battle of Little Big Horn.
In 1885, he was promoted to Brigadier General in the regular army. He was placed in command of the Department of Columbia, which represented all points of the Pacific Northwest. In 1890, he was made head of the Military Division of the Atlantic. He only held this post for a year, however, as he was forced to retire in 1891.
In all, he served nearly fifty years! John Gibbon passed away on February 6, 1896 in Baltimore, Maryland and he is buried at Arlington National Cemetery.
Gibbon has a few towns named after him in Nebraska, Oregon, Minnesota, and Washington. Gibbon River and Falls in Yellowstone National Park is also named after him. He had been there on an 1872 expedition.
Besides "The Artillerist's Manual", Gibbon also wrote two other books, both of which were published posthumously: "Personal Recollections of the Civil War" (1928) and "Adventures On The Western Frontier" (1994).
Just on the lighter side of things, apparently Gibbon was quite the colourful speaker, something which we definitely have an appreciation for here at the podcast. A member of General Meade's staff described Gibbon as having an "up-and-down manner of telling the truth, no matter whom it hurt". In other words, he was blunt. He could also out-swear most officers in the Army of the Potomac. Apparently, the exception to this rule was Andrew Humphreys and quite possibly (and for some reason this did not surprise me), Winfield Scott Hancock.
Gibbon was a really cool, interesting guy. He was clearly well-respected by his troops and despite being a strict disciplinarian, a hard-ass and a-type about drilling his soldiers, in his heart he clearly cared about those he commanded. He created some of the most bad-ass fighters in the Army of the Potomac when he commanded the Iron Brigade. And the men he commanded after that were just equally as bad-ass.
Monument to Gibbon at Gettysburg
As always, thank you for reading (and listening to the podcast).
-Darin & Mare